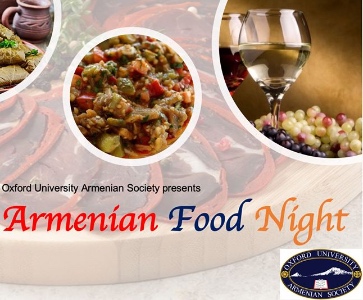 7 mars 2020 6:00 PM
St Columba's United Reformed Church
Alfred Street, OX1 4EH Oxford, Oxfordshire

Oxfordshire - United Kingdom
SAVE THE DATE!!!
One of the biggest events brought to you by OUAS is taking place on Saturday of 7th week, 7th March at St Columba's URC.
As you know, where there are Armenians there is delicious homemade food, complemented with great wine, brandy and warm Armenian hospitality. So mark your calendars as this event is one not to miss! Check the Discussions Tab for the Menu and prices.
To avoid disappointment, hit the 'going' button, so that we can make enough food for everyone!
FB Event Link - https://www.facebook.com/events/651262928949631/