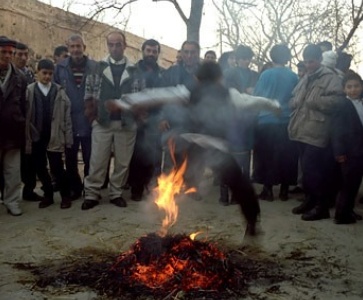 13 févr. 2020 7:30 PM
St. Gregory the Illuminator Armenian Church Chicago
6700 W Diversey Ave
Chicago, Illinois

Illinois - United States
Join us Thursday February 13, 2020 at 7:30 pm for the traditional Armenian Church celebration of Diaruntarach. Following a short Church service, we will have the traditional bonfire and "fire jumping" celebration in the Church parking (weather permitting).
ATTENDANCE FOR ALL AGES is FREE!!
AND WE ENCOURAGE EVERYONE TO BRING A DESSERT TO SHARE.
For questions please contact the Church office (773) 637-1711