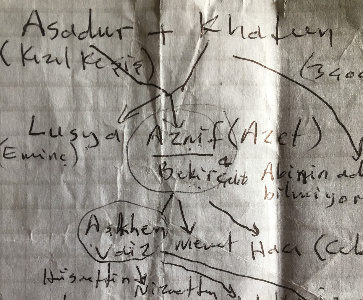 30 janv. 2020 7:30 PM
Nevarte Gullbenkian Armenian Church Hall Iverna Gardens London, England, W8 6TP

London - United Kingdom
The lecture is devoted to the officially Muslim and hence legally 'non-Armenian' citizens of the Republic of Turkey who, drawing on their Armenian ancestors Islamised or Alevised decades or centuries earlier, started to publicly identify as Armenians in growing numbers during the last few decades. The talk will discuss their understanding of Armenianness, their motivations, experiences and relations with the Turkish state and the Christian Armenians of Istanbul.
Hrag Papazian is a doctoral candidate in Anthropology at the University of Oxford. His dissertation, already completed, studies Armenians and Armenian identity(ies) in contemporary Turkey.
Admission: £5 to include a wine reception.