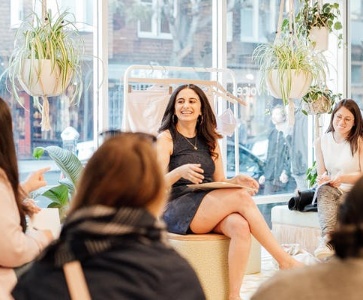 11 oct. 2019 7:30 PM
Saje Natural Wellness
1911 Fourth Street
Berkeley, CA 94710

California - United States
Have you ever found yourself in a rabbit hole of negative thought patterns or self-talk? Are you ready to change the way you view yourself and speak to yourself kindly? Maybe writing is something you want to do, but just can't find the time of day?
This event is for you.
Please join us in the beautiful Saje Natural Wellness 4th St Berkeley store for light snacks and refreshments, an engaging demo around Saje oils, and a meditative exercise to help create a safe environment to write ourselves a well-deserved love letter.
ALL ATTENDEES WILL:
- Be entered into a Raffle for Saje's Pocket Farmacy Oil Blend Convenience Kit (valued at $59.95)
- Recieve 20% off your in-store purchase of $100 or more
https://www.eventbrite.com/e/self-love-poetry-workshop-with-yourstrulyani-at-saje-natural-wellness-tickets-74046734777