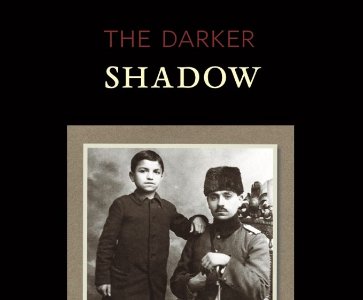 10 mai 2018 7:00 PM
Nevart Gulbenkian Hall
Iverna Gardens London, England, W8 6TP United Kingdom

London - United Kingdom
The Darker Shadow by R. P. Sevadjian is the sequel to In the Shadow of the Sultan published in 2014. The Darker Shadow tells of a long journey during the first months of the Armenian Genocide; twins Bedros and Dzovinar are compelled to leave their home town together with their uncle and his American friends. They travel over difficult terrain and through remote and devastated villages, and form an understanding of the treatment of Armenians throughout the Ottoman Empire.
Book launch followed by book signing and refreshments.
R P Sevadjian was raised and educated in Ethiopia before she left for the UK for her further education. She remained in the UK after the Derg Revolution of 1974. Rubina is the author of In the Shadow of the Sultan, the first part of her Armenian Genocide trilogy. As well as writing the final part of her trilogy, she is researching the work of her father, Bedros A Sevadjian who was jeweller By Appointment to Emperor Haile Selassie of Ethiopia.