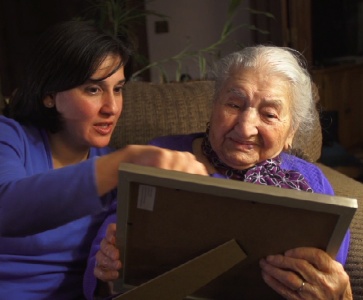 17 avr. 2020 5:30 PM
Leon S. and Pete P. Peters Educational Center
5010 N. Woodrow Ave., Fresno, California 93710

California - United States
Fresno State CineCulture and the Armenian Studies Program Present: "What Will Become of Us"
Free admission and free parking.
100 years ago, Armenians were nearly annihilated by the Genocide orchestrated by the Ottoman Turks. Today, often unrecognized, it remains defining – but the long shadow of the Genocide creates a burden for young Armenian Americans that discourages them from embracing their culture. What "Will Become of Us" follows six Armenian Americans, – some famous, some not – as they navigate the 100th anniversary of the Genocide, forging identities for the next 100 years. How can Armenian Americans honor their past, while unshackling themselves from this haunting trauma that seem compromise their future and their Armenian values, customs and traditions? 60 minutes.
* Join Producer/Director Stephanie Ayanian for a special screening featuring a live musical performance by two of the stars of the documentary, Richard and Andrew Hagopian.