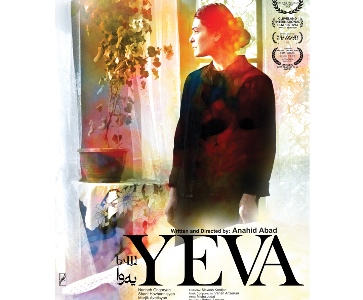 2 avr. 2020 7:45 PM
St. Leon Armenian Church
12-61 Saddle River Road
Fair Lawn, NJ 07410
https://yeva.bpt.me

New Jersey - United States
Yeva is a young woman who escapes her influential in-laws with her daughter Nareh, after her husband's tragic death and takes refuge in one of the villages of Karabakh, Armenia. Yeva is a complete stranger in this village and is obliged to live her daily life in disguise.
Shot in Artsakh and directed by Anahid Abad and lead actress, the amazing Narine Grigoryan.
YEVA is the first co-production of Armenia and Iran and Anahid Abad, the director of the film, is the first Armenian-Iranian female filmmaker. The film was Armenia's entry for the Academy Awards for 2018. YEVA played at major film festival all over the world including, Montréal World Film Festival, Mill Valley Film Festival, Fajr Film Festival, Palm Springs International Film Festival among many others. YEVA was also Armenian's official submission to Academy Awards last year.
PURCHASE YOUR TICKET HERE: https://yeva.bpt.me