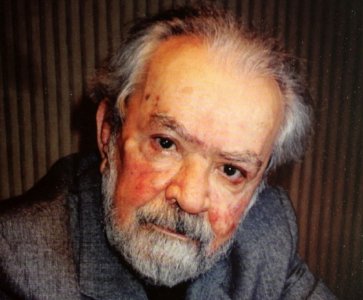 31 mai 2018 7:30 PM
Nevart Gulbenkian Hall
Iverna Gardens LONDON W8 6TP United Kingdon

London - United Kingdom
This poetry evening is dedicated to the work of Gevorg Emin (1919-1998), a hydraulic engineer turned poet. He was one of the most popular Soviet Armenian poets of the 20th century whose work was translated into many languages. Perhaps as a result of his training in science Emin wrote in a simple, straight forward language. He was considered to be one of the few who freed Armenian poetry from the restrictions of the Stalin era and reinvigorated it after a long period of stagnation during which experimentalism was discouraged.
Sossi Yerissian leads a presentation of Emin's life and work to be followed by readings of his poetry, in Armenian and English. Assadour Guzelian will conclude the evening with his reminiscences of spending time with Gevorg Emin in Armenia and London.
The poet and writer Assadour Guzelian was born in Cilicia and moved to Aleppo when the Sanjak of Alexandretta was ceded to Turkey in 1939. He graduated from the Seminary of the Armenian Catholicate of Cilicia in Lebanon and taught Armenian literature and history in Calcutta before settling in London in 1964. His published work include the epic poem Hamo and Fadileh and a compendium of articles published in the Armenian press over several decades.
Admission £5 to include a wine & nibbles reception.