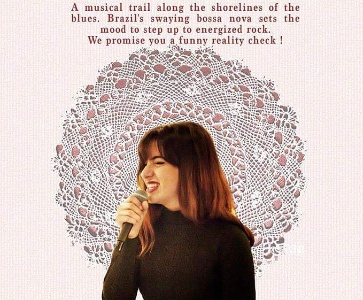 19 mars 2020 9:30 PM
Bourj Hamoud - Der Melkonian theater street

Beirut - Lebanon
Jazz night with RUBIS & MARC ERNEST at Badguèr in Thursday 13 March 2020 at 9.30 pm.
A musical trail along the shorelines of the blues. Brazil's swaying Bossa Nova sets the mood to step up to energized rock. We promise you a funny reality check !
Band charge: 15.000 L.L.
A complimentary wine glass and home made niddles.
After 4 fantastic jazz evenings presented at Badguèr with diffrent musicians and a variety of styles, our 5th event will held on in Thursday 19 March 2020 at 9.30pm where you can enjoy the best musicians' show and be served
Meet you there to enjoy the delicious homey armenian dishes as well.