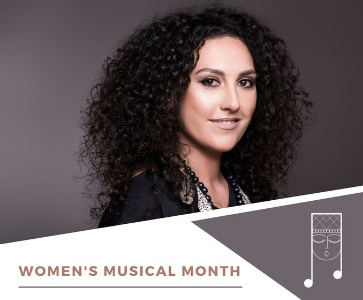 7 avr. 2021 9:00 PM
https://zoom.us/.../tJUuduGqpz0iG9NvpBUHP5DNzrVK5wT1_eZC

New South Wales - Australia
Zela Margossian is an Australian pianist and composer of Armenian heritage. Born in Beirut, she is currently based in Sydney.
After moving to Sydney, Margossian formed the critically acclaimed ethno-jazz band Zela Margossian Quintet. The band was nominated for an ARIA Award as the Best World Music Album in 2019.
Registration required!
Register bellow:
https://zoom.us/.../tJUuduGqpz0iG9NvpBUHP5DNzrVK5wT1_eZC