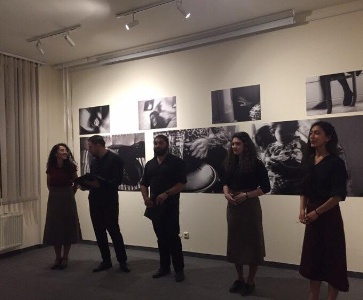 14 déc. 2019 7:00 PM
Herbs & Honey Teashop
Rijkov Street 5, 3140 Gyumri

Gyumri - Armenia
Այս շաբաթ, դեկտեմբերի 14-ին, ժամը 19:00-ին Մեղր ու Բույսում կրկին սեր և ջերմություն: Խազերը երգելու են ազգային երգեր, գլխավորապես՝ Կոմիտաս: Խումբը գործում է Գյումրիում 5 հոգանոց կազմով:
Մուտքի արժեքն է 1500 դրամ: Խնդրում ենք ամրագրել և վճարել նախորոք Մեղր ու Բույսում: Հեռախոս 093 644645.
------
This Saturday, 14 December at 19.00 again love is in the air at Herbs& Honey. ԽԱԶԵՐ Khazer will be performing Armenian folk by Komitas. Entry cost 1500 AMD. For more info 093 644645.