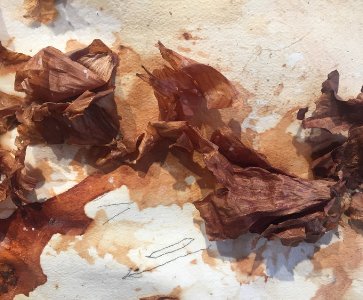 23 juin 2018 1:00 PM
Adele and Haig Der Manuelian galleries, 3rd floor
65 Main Street
Watertown, MA 02472

United States
During the closing weekend of Skins, Marsha Nouritza Odabashian will teach an onion skin dye workshop. Express your creativity while learning about a traditional Armenian art form and making a beautiful piece to take home!
Adults, children, and families of all ages are welcome!
$25 for adults
$10 for children under age 12
Members receive an additional 25% off (Use promo code AMAMEMBER at checkout)
All materials will be provided.
Sign up on: https://www.armenianmuseum.org/shop/onion-skin-dye-workshop