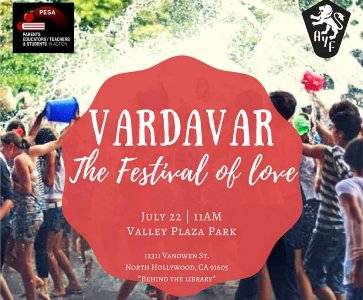 22 juil. 2018 11:00 AM
Valley Plaza Park
12311 Vanowen St.
North Hollywood, California 91605

United States
Welcome to our celebrataion of Vardavar - one of the most favorite, joyful and noteworthy holidays which has deep roots within the Armenian culture.
PESA and AYF-WUS will host a community festival consisting of merry songs, traditional dances, comforting food, raffles and thrilling games (a water fight)!
We hope the delight and impression of this day will accompany you even after you leave.