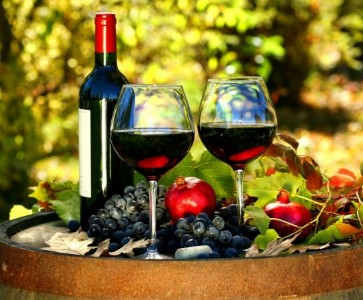 4 mai 2019 10:00 AM
13, 3 Martiros Saryan St, Yerevan 0002, Armenia

Yerevan - Armenia
Երևանում 2019 թվականի Մայիսի 3-4 տեղի կունենա Գինու օրեր ամենամյա միջոցառումը։ Սարյան փողոցը 2 օր շարունակ կհյուրընկալի տարբեր երկրներից Հայաստան այցելած բազմաթիվ հյուրերի։ Դուք ևս կարող եք անմասն չմնալ փառատոնին մասնակցելու հնարավորությունից։
Սիրով Your Way Tour Armenia թիմ։
Երևանի գինու օրեր միջոցառումը կազմակերպում է ԷվենտՏուրա կազմակերպությունը:
On May 3-4, 2019 in Yerevan the annual Wine Days event will be held.
Saryan Street will be welcoming a lot of guests from different countries for two days. You are also welcome to participate in the festival.
Love, Your Way Tour Armenia team.