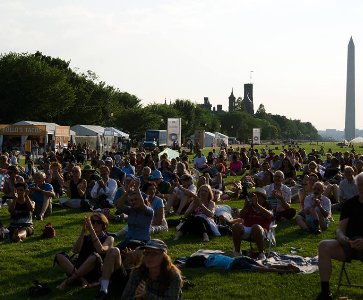 27 juin 2018 11:00 AM
National Mall
Washington (Columbia district)

United States
The Smithsonian Folklife Festival is an annual celebration of communities and cultures in the United States and around the world. The free event takes place on the National Mall for two weeks around the Fourth of July.
This year we highlight cultural heritage enterprises in Armenia and Catalonia through food, craft, music, and dance. Experience human towers with the Catalans, Armenian craft and cooking demonstrations, and much more.
For updates on what to expect at the Festival, related events, and internship and volunteer opportunities, check our website (https://festival.si.edu) and sign up for our monthly newsletter (https://festival.si.edu/join).