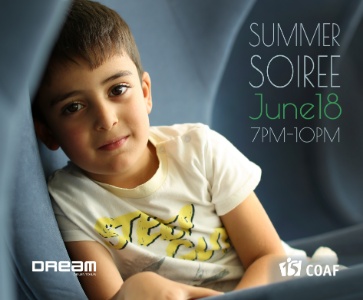 18 juin 2019 7:00 PM
PHD Rooftop Lounge at Dream Downtown, 355 W 16th St, New York, New York 10011.

New York - United States
Join us at the PH-D Lounge as we kick off the summer with our 9th Annual COAF Summer Soiree on June 18th! Together, we will celebrate and continue developing COAF's SMART programs all across rural Armenia. Since our launch last year, in May 2018, we have had over 1,000 students benefit from 60 programs! This year, we will be raising funds for the COAF SMART Sport Center, further connecting youth across Armenia to our cutting-edge facilities and robust curriculum!
Get your tickets now: bit.ly/2W1x4Na