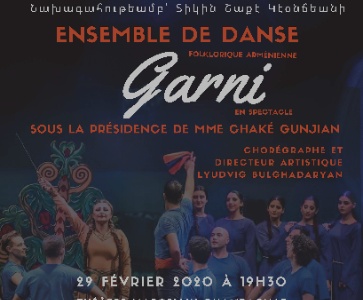 29 févr. 2020 7:30 PM
Théâtre Marcellin-Champagnat
1275, avenue du Collège
Laval (Québec) H7C 1W8

Quebec - Canada
It is with pleasure that we announce Garni Dance Ensemble's next show that will take place on Saturday, February 29, 2020, at 7:30pm, under the presidency of Mrs. Chaké Gunjian.
The show will include some brand new choreography as well as a few trademark crowd favorites.
Please see attached poster for details.
For further details, please contact: info@garnidance.ca