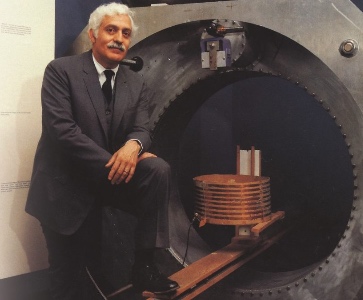 24 oct. 2019 1:00 PM
Western Sydney University, Campbelltown
Narellan Rd & Gilchrist Dr, Campbelltown NSW 2560

New South Wales - Australia
Western Sydney University (WSU), School of Medicine are holding a Mini Symposium and Symposium Dinner on Thursday 24th October 2019 hosted and organised by Prof. William Price (Prof. of Medical Imaging Physics) and Assoc. Prof. James Nol (MRI Course Developer & Coordinator).
The Mini Symposium will be held on the afternoon of Thursday, 24th October, 2019 starting at 1:00 pm. The highlight of the symposium will be a talk by Professor Raymond Damadian (American physician, medical practitioner, and inventor of the first MR Scanning Machine), who will head the list of presenters. The program will include several 20 minute talks by other experts in this field and include with afternoon tea.
At the conclusion of the symposium there will be a Symposium Dinner at Rydges Hotel, Campbelltown. This will give attendees the opportunity to network and speak with the eminent Professor Damadian and other speakers.