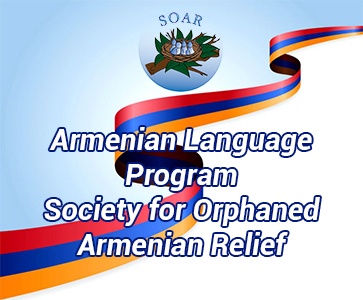 28 sept. 2020 3:29 PM
The SOAR Armenian Language Program is overseen by SOAR Yerevan.

United States
Sign up today for SOAR's fall semester of Armenian language classes and give yourself or a loved one the gift of language!
Global participation is welcome and virtual instruction is available in both Eastern and Western Armenian.
Visit here for more information: https://www.soar-us.org/armenian-language-program/#apply.
The cost is $300 and the proceeds benefit SOAR's Orphan Transitional Program.