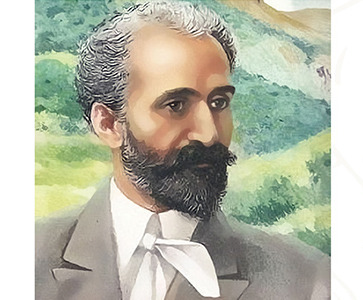 1 juin 2019 4:00 PM
Naregatsi Art Institute
16/1 Vardanants, Yerevan

Yerevan - Armenia
On June 1st, at 4:00pm, Naregatsi Art Institute will host a literary-musical-theatrical event entitled "Eternal Traveler" dedicated to the 150th anniversary of Hovhannes Tumanyan.
The event will feature the 6th -11th grade students of T. Postajyan Secondary School of Ararat Marz Baghramyan village.
During the evening, the pupils will present Hovhannes Tumanyan's tales with theatrical performances as well as they will recite and present musical works.
Admission is FREE.
Phone · +374 10 580105