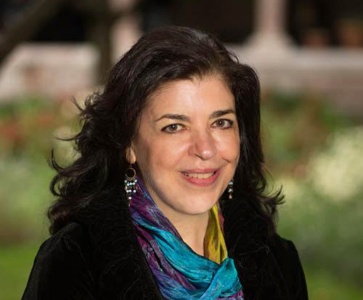 28 janv. 2020 7:30 PM
University Business Center
5245 N. Backer Ave, Fresno State

California - United States
Sato Moughalian, author Moughalian is author of "Feast of Ashes: The Life and Art of David Ohannessian"(Redwood Press/Stanford University Press, 2019). She is also an award-winning flutist in New York City and Artistic Director of Perspectives Ensemble, founded in 1993 at Columbia University to explore and contextualize works of composers and visual artists.
In 1919, David Ohannessian founded the art of Armenian ceramics in Jerusalem, where his work and that of his followers is now celebrated as a local treasure. Born in an isolated Anatolian mountain village, Ohannessian mastered a centuries-old art form in Kütahya, witnessed the rise of violent nationalism in the waning years of the Ottoman Empire, endured arrest and deportation in the Armenian Genocide, founded a new tradition in Jerusalem under the British Mandate, and spent his final years, uprooted once again, in Cairo and Beirut.
Free admission. Free parking in Lot P6 with parking code. "Feast of Ashes" will be on sale after the lecture.