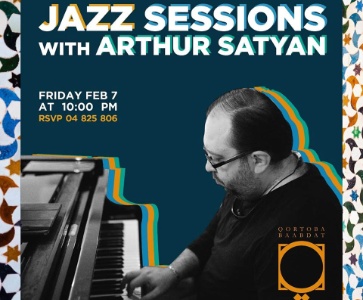 7 févr. 2020 10:00 PM
Qortoba Baabdat
Route Baabdat & El Sfayleh, Baabdâte

Mount Lebanon - Lebanon
It's time to host our first Jazz Session in the cave with the dean of jazz himself, Arthur Satyan.
Arthur Satyan (born 1973 in Yerevan) is an Armenian jazz pianist and composer.
He moved to Beirut in 1996, is married to Lebanese-Armenian pianist Houri Sarafian and became dean of the Jazz Department at the Lebanese National Conservatory of Music.
He has worked with Charles Davis, Larry Coryell, Ray Vega, Ed Cherry and Deborah Davis.
Band Charge: 15,000 LBP
RSVP on 71 614 705