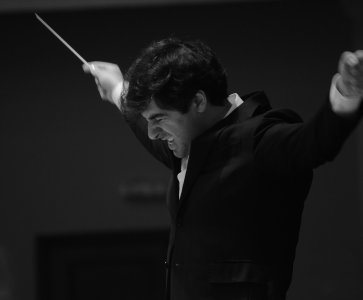 29 nov. 2018 8:00 PM
Strathmore Center for the Performing Arts at 5301 Tuckerman Ln, North Bethesda, MD, 20852, United States

United States
From November 27 to December 1, 2018, renowned conductor and honored artist of the Republic of Armenia, Sergey Smbatyan, leads the Malta Philharmonic Orchestra (MPO) on a tour across the United States to celebrate the orchestra's 50th anniversary and Malta's capital, Valletta, which has been named the 2018 European Capital of Culture. The orchestra performs at Strathmore on November 29 at 8:00 PM.
Each concert will open with a performance of Rebbieħa, a symphonic poem penned by Maltese composer Joseph Vella, who was Malta Philharmonic's first resident conductor. Travel Notebook, a concerto for piano and orchestra by notable modern American-Maltese composer Alexey Shor, will feature international prize-winning Austrian pianist and Deutsche Grammophon artist Ingolf Wunder as a soloist. The MPO rounds off its concerts with Dmitri Shostakovich's famous Fifth Symphony. The European Foundation for Support of Culture (EUFSC) proudly presents this tour as one of its largest and most important projects.
Use the code 'EUFSC' for $10 seats anywhere in the hall! This is a discount on full price tickets of $75-85.